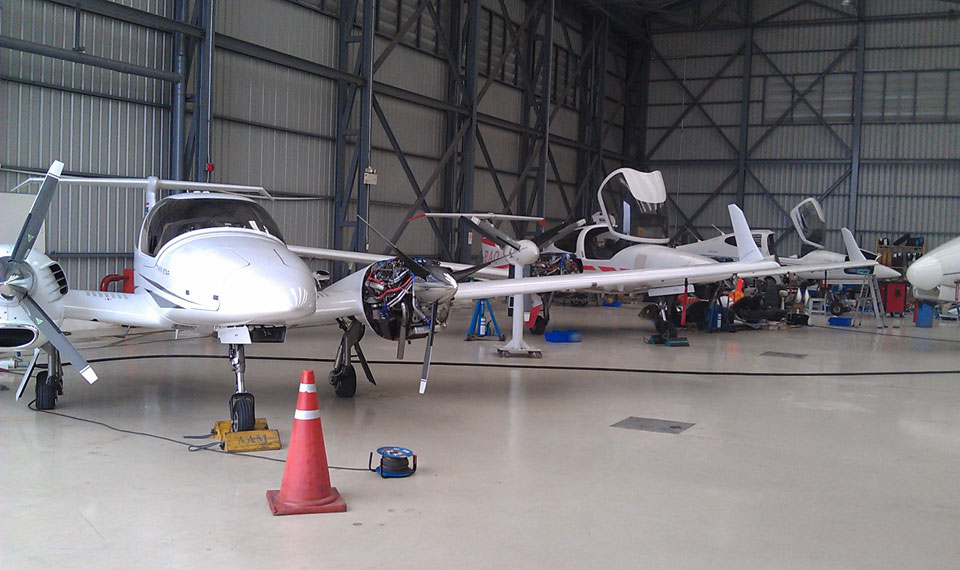 Asian Aerospace Services is certified partner with various aircraft brands and types. Among other, we are certified to with the following partners:
Austro Engine and Continental Aircraft Diesel Engine Sales, Service & Competence Center.
AAS is the pioneer in Asia for Aircraft and Retrofit solutions equipped with aircraft Diesel Engine. 
AAS was the first company in Asia having sold Diamond Aircraft with Diesel Engines and the first company in Asia to retrofit, test run/fly and commission into operational service Diesel/Jet-A1 capable piston engine retofits into Piper and Cessna aircraft operating in Asia.
More about Austro Engine and Continental Diesel:
Diamond Aircraft Authorized Service Center
AAS is the pioneer in South East Asia to become a Certified Diamond Aircraft Service Center since 2004 providing maintenance and overhaul services. Our engineers are trained and approved by the manufacturer for both scheduled and unscheduled maintenance of Diamond Aircrafts including composite airframes, engines (Lycoming & Thielert) and related electrical systems, avionics and propeller. We also service the state-of-the-art Continental Diesel/Jet-A capable piston engines and associated FADEC system.  More about Diamond Aircrafts
GA Aircrafts Service, Maintenance & Repair Services
In addition, we also provide professional maintenance and overhaul services in various other aircraft types backed by engineering professionals with more than 30years of global experience in the aircraft maintenance business. AAS is the 1st SE Asia appointed Authorized Distributor of Superior Air Parts - the world's leading manufacturer of FAA approved replacement parts for Lycoming and Continental aircraft engines.  More about Superior Air Parts
Aeroshell products authorized dealer for General Aviation
AAS is appointed by Shell Aviation to be an authorized dealer for General Aviation customers in Asia region(excluding China). AAS will supply Aeroshell lubricants products as part of the supply chain of Shell Aviation to offer better services and faster turn-around time. All Aeroshell products purchased from AAS will continue to enjoy the full service and support which Shell Aviation provides.  More about Shell Aviation and Aeroshell products